Stars' tribute to local hero

Rock legend Mark Knopfler got a real local hero's welcome when he collected a tribute award.

By Evening Chronicle, 20 OCT 2006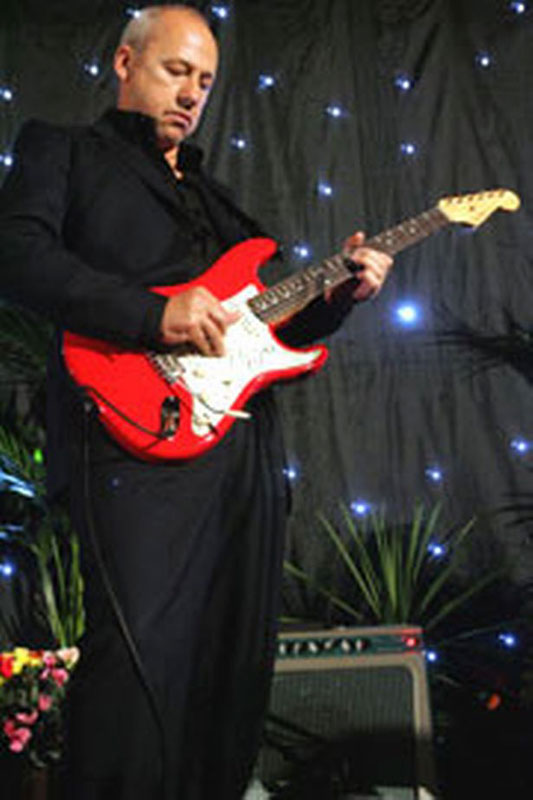 Rock legend Mark Knopfler got a real local hero's welcome when he collected a tribute award.

Famous fans stood and cheered as the Dire Straits guitarist launched into a rendition of one of his most famous hits, Local Hero.



He was at a ceremony at Newcastle Civic Centre to be honoured by the Variety Club of Great Britain's northern region.

Flanked by friends and fans from the worlds of sport, entertainment and music, Knopfler was given the prestigious Silver Heart.

Guests at the ceremony included former England and Toon star Alan Shearer, actors Tim Healy and Jimmy Nail, The Shadows' Brian Welch, former boxer Glenn McCrory and TV presenter Mike Neville.

Despite Knopfler being presented with a myriad of awards over his sparkling career which began in the early 1980s, he conceded that the Silver Heart outshone them all.

He said: "I've been presented with all sorts of things over the years, including Grammies and gold records, but this is extremely special.

"It's also my mum Louisa Mary's 80th birthday, so I hope it's a good birthday present."

Knopfler heard a variety of tributes at the ceremony, some from his top-table guests and others from stars who had recorded tributes from all around the world.

Alan Shearer, who was at the event with his wife Lainya, paid tribute to the Gosforth-born musician, describing him as the "real local hero".

He said: "I borrowed the name `local hero' for 10 years, but I think Mark is the real local hero - he's the real star.

"It's a great pleasure to be here with one of my heroes I grew up with. Mark went to Gosforth High School like me; my teacher always told me to stick in at music. I might have made a few of the quid Mark has done if I'd done that."

Auf Wiedersehen Pet and long-time friend of Knopfler's, Jimmy Nail, also praised the guitarist.

Speaking about his friend, he said: "Geordie pride used to be a thing I cringed about when I was a teenager.

"I didn't like the idea of it. But, as I got older - especially when I moved away from Newcastle - I realised what it was.

"Although I don't want to be in Newcastle 24/7, it has a pull that makes you feel a strange way. It's not often as a grown-up you get to feel proud, but there are occasions like this when I do feel that Geordie pride."

As part of the celebrations, which were held to raise money for underprivileged and disadvantaged children in the North East, various items were auctioned off.

Knopfler donated two signed Fender Stratocaster guitars which raised £5,000 each. In total the auction, hosted by Metro Radio's Goffy, raised about £30,000.

Also praising Knopfler was Tyneside-born founder member of The Shadows, Brian Welch.

He said: "Mark is a giant in our industry. He has more talent in his little finger than most of us guitar players have in our 10.

"I play his music all the time and he's a wonderful man."

Other stars who recorded tributes to be played at the event included Eric Clapton, Emmylou Harris, cricketer Sachin Tendulkar and film director Lord Puttnam.

Speaking from his home in America, fellow Geordie singer Sting paid tribute. He said: "You have always continued to thrive, both as a musician and as a person. This is well deserved - congratulations."



Surrounded by his family, including wife Kitty, Knopfler said he was "honoured and humbled" to hear what his friends and fans had to say.

He said: "Thank you to everybody who has shown their support to this event.

It's such a big thing for me, especially to receive it in Newcastle, which is such a wonderful place."