From the Sailing to Philadelphia tour onwards, a limited edition litho was available in the merchandise stand at various Mark Knopfler tours. Each litho
is numbered and is signed by Mark Knopfler in person. The picture below is taken by Guy Fletcher on 11th April 2008 during the Kill to get crimson tour
with the comment: "Mark undertaking his daily signing requests. The lithographs are flying out the door so this is a regular occurrence."
Guy Fletcher also took a picture of Mark signing during the Down the road wherever tour, 8th September 2019.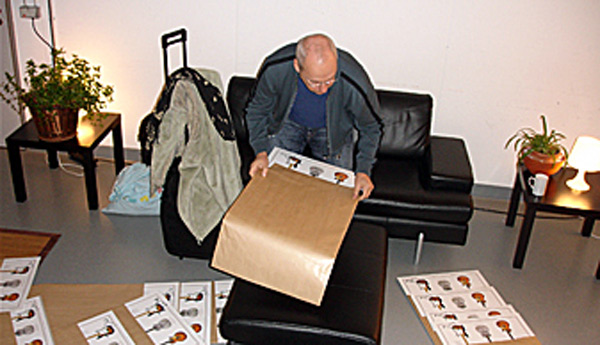 I don't own any of these lithos myself, but I thought it would be nice to show them in this section. In case you have a better
picture of any of these lithos, I would be happy to hear from you.