DIRE STRAITS - MP3 & VIDEO CD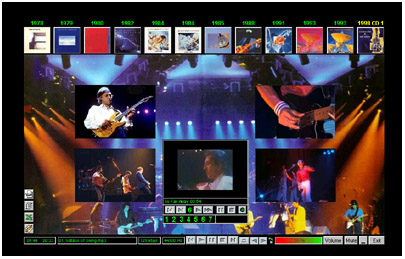 Additional comments:
This is a very nice CD-R! When you click on one of the albums (not available on the internet, but only from CD-R) you get a display with all the songs on that particular album. By clicking on a song you can hear the complete track in MP3 format! The whole Dire Straits catalogue, 11 complete albums, are featured on this CD-R in MP3 format! Further it has 7 small videos on it. You can see it on the screen in the middle. By selecting the track number you can see small videos of live concerts like the Nelson Mandela 70th Birthday Tribute, Live in 1985, Notting Hillbillies live and more! Available on one CD-R.