National Style "O" - The building year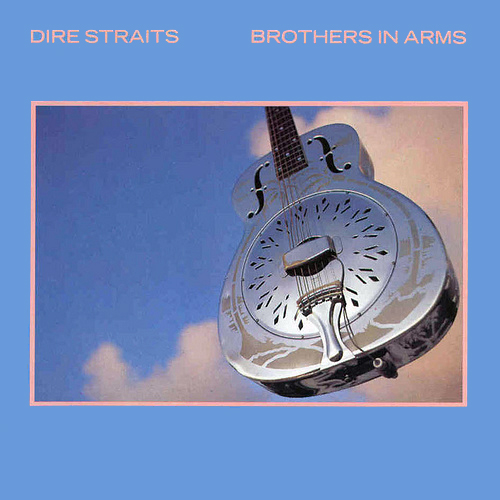 In various articles the famous National Style-O on the cover of the Brothers in arms album is mentioned and I noticed that there are various years mentioned as the building year. That is a bit like the line from Industrial Disease: "Two men say they're Jesus one of them must be wrong". Of course, only one building year can be correct. Searching for information, this is what I found:

Main source used: http://home.provide.net/~cfh/national.html

National Style O Resonator Guitars


They were made between 1930 and 1941. General information: Single cone resonator, nickel plated body with sand blasted Hawaiian scene on back and palm trees on front and solid area on sides, round shoulder, upper F-holes, round neck, dot inlay fingerboard, bound ebony fingerboard. There were 6 different variations in the sand blasted Hawaiian scene, and 8 total Style O variations if you include body changes. Four of the six sand blasting variations were used on the 12 fret models. If you need to figure out the exact year of your National Style-O guitar, use the serial number. See the

National Serial Number Info web page

for help determining the exact year.


Mark Knopfler's National Style O has the serial number

B1844 according to the official

Mark Knopfler Guitar Styles books

.

The B-series was used in the years 1936 and 1937:

Number range Year
B1 B1475 1936
B1476 B3550 1937


That would mean Mark's guitar is from 1937.

Other info on the National site:

The first issue from 1930 has the following specs:
Steel body, nickel plated
Flat cut f-holes
12 frets clear of the body
Slotted peghead
Maple round neck
Flat fingerboard radius
Resonator cover with small holes drilled in diamond patterns
"National" decal on peghead
Front scene: 1 palm tree with clear areas in the trunk's center around resonator's treble side, border. Back scene has two palm trees
And then it starts summing up all the changes that were made over the years. In the year 1937, this is mentioned:
Palm trees etched on side of body.

When you look at the picture below (taken from a charity show on behalf of the Prince's Trust at The Hurlingham Club, London, UK on 9th September 2009), you can see Mark showing the guitar and you can clearly see the palm trees etched on the side of the body which matches the building year 1937: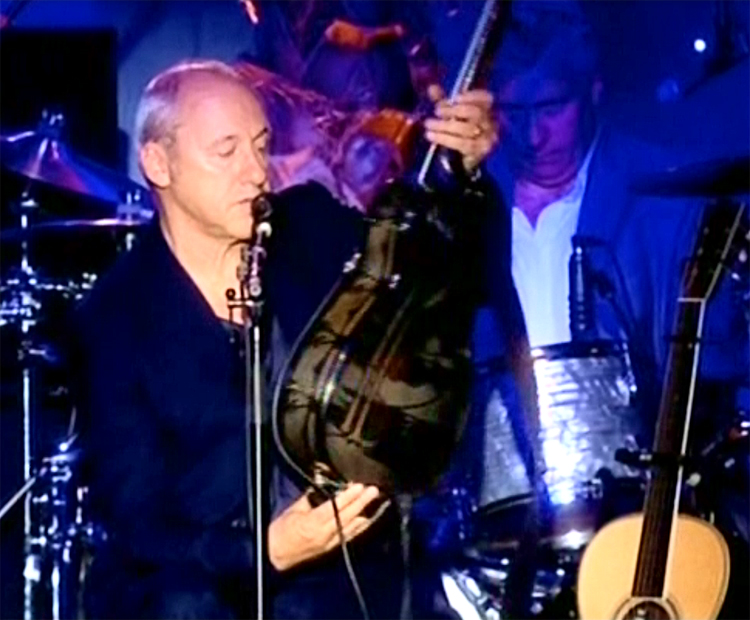 So, both the serial number and the palm trees on the side of the body indicate that it must be from 1937.
Listen to a nice sound sample of what Mark says about this guitar during the show from 9th September 2009.
The picture below is not Mark's actual guitar, but shows the exact same etched back as the famous one from this article: