This is a collection of links to other Mark Knopfler-related pages.
If you want to be on this page too, please mail me and I'll add you to the list. When I add you to this list, please add me to your links page too.

---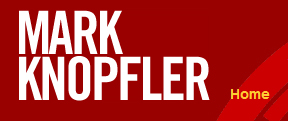 Mark Knopfler (by Stanislav Petrov and Dmitry Kumchenko, Russia)
This is the best unofficial fan based website I have come across. Lot's of information like the latest MK news, list of all guitars used by Mark Knopfler, articles, discography and many more. Highly recommended!
---



A Mark In Time
Probably the most active Mark Knopfler forum in the world! Lots of interesting discussions, links, photos and information can be found here.
---

The Bonnie Banks of Mark Knopfler (by Waldo van Leeuwen, The Netherlands)
Nice homepage by a fellow Dutch fan with a large collection of bootlegs for trade.
---

Mark Knopfler news (by Terry Kilburn, England)
Mark Knopfler News is compiled by Terry Kilburn with the assistance of Ed Bicknell and the staff at Damage Management Ltd. The only official source on the internet for reliable news about Mark Knopfler.
---

Guy Fletcher.co.uk (by Guy Fletcher, England)
Guy Fletcher, a world class musician and famous for his work with Mark Knopfler. Check his site for the amazing recording & tour diaries, forum, sound samples and more!
---

Meine kleine MK-Website (Germany)
A very nice and informative site dedicated to Mark Knopfler / Dire Straits. The site is in German language.
---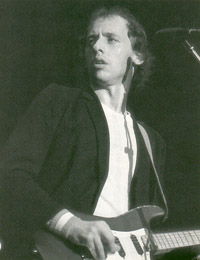 Mark Knopfler Tribute Page (by Roberto, Switserland)
Homepage with pictures of Pensa-Suhr and Pensa guitars, news, curiosity, photo gallery a lot more!
---

What it is (by Jeroen van Gils, The Netherlands)
Homepage dedicated to Mark Knopfler related stuff.
---

Calling Mark (by Christoph Vetter, Germany)
Very nice homepage related to Mark Knopfler with links to other fanpages.
---

Mark Knopfler - The Legend (by Shoaib Knopfler, Pakistan)
It's all about Mark Knopfler & his crazy fans.
---

The voice and guitar of Dire Straits - Mark Knopfler (by Bas Rulkens, The Netherlands)
A nice homepage of a fellow Dutch fan dedicated to various official material and a lot of bootlegs.
---

Danny Jun's homepage (by Danny Jun, Czech Republic)
A nice homepage of a fellow fan who has various interesting bootlegs for trade.