THE RAGPICKER'S DREAM TOUR 2003 (cancelled)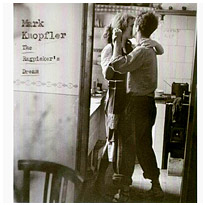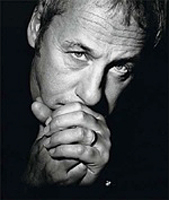 After the Sailing to Philadelphia tour in 2001, the third solo album The ragpicker's dream was released on 30th September 2002. Mark did a lot of promotional work for this album on TV and radio shows from September to December 2002. Getting ready for the new tour, rehearsals were planned in March 2003. However, Mark Knopfler got a motorcycle accident on 17th March 2003, while he was on his way to the rehearsals for the tour. According to court reports, a 23 year old woman did not properly check her mirrors or indicate when she made a hard right into a gas station in Belgravia, central London where she collided with Knopfler's motorbike. Mark broke his shoulder, collar bone and seven ribs. Since he got so seriously injured, it was very unlikely that the tour could go ahead as the first concert was just about one month away. On 31st March, the official announcement was made that the complete tour was definately cancelled. Many fans already had their tickets by that time, several can be found in the list below. An official statement on Mark Knopfler's site mentioned: "Mark is obviously bitterly disappointed and would like to thank the fans who have sent him get well messages." Luckily, Mark fully recovered from the accident. Click here for two articles about Mark's accident.
The plan was to first play on the 25th March 2003 at a Teenage Cancer Trust charity show in London. It would have been a double bill with Eric Clapton. The actual tour would have started on 22nd April in Lisbon followed by a North American and Canadian leg.
Guy Fletcher later revealed the original song rehearsal list that was made for this tour, click here for more details.

Tour line-up would have been:
Mark Knopfler (guitar, vocals)
Guy Fletcher (keyboards, guitar, vocals)
Richard Bennett (guitar)
Jim Cox (piano, organ, accordion)
Danny Cummings (drums)
Marcus Cliffe (bass)
Fats Kaplin (guitar, fiddle, pedal steel)


► Total concerts planned: 77



March 2003



25.03.2003 Royal Albert Hall London UK



April 2003



22.04.2003 Pavillio Atlantico Lisbon Portugal


23.04.2003 Palacio Vistalegre Madrid Spain


24.04.2003 Pavillion Principe Felipe Zaragoza Spain


25.04.2003 Pavello Olimpic De Badalona Barcelona Spain


26.04.2003 Le Zenith Toulouse France


27.04.2003 Dome Marseilles France


28.04.2003 Nikaia Nice France


30.04.2003 Palais Omnisports de Bercy Paris France



May 2003



01.05.2003 Festhalle Frankfurt Germany


02.05.2003 Preussag Arena Hannover Germany


03.05.2003 Heineken Music Hall Amsterdam The Netherlands


04.05.2003 Heineken Music Hall Amsterdam The Netherlands


05.05.2003 Heineken Music Hall Amsterdam The Netherlands


06.05.2003 Arena Cologne Germany


07.05.2003 Messehalle Erfurt Germany


11.05.2003 Schleyerhalle Stuttgart Germany


12.05.2003 T-Mobile Arena Prague Czech Republic


13.05.2003 Stadthalle Vienna Austria


14.05.2003 Sportaréna Budapest Hungary


15.05.2003 Spodek Katowice Poland


17.05.2003 Waldbühne Berlin Germany


18.05.2003 Color Line Arena Hamburg Germany


19.05.2003 Sportspaleis Antwerp Belgium


20.05.2003 Le Zenith Lille France


22.05.2003 Forum Copenhagen Denmark


23.05,2003 Scandinavium Gothenburg Sweden


24.05.2003 Spektrum Oslo Norway


25.05.2003 Globen Stockholm Sweden


27.05.2003 Hartwall Arena Helsinki Finland



June 2003



01.06.2003 Hay Festival of Literature and the Arts Gerrard Marquee UK


02.06.2003 Royal Albert Hall London UK


03.06.2003 Royal Albert Hall London UK


04.06.2003 Royal Albert Hall London UK


05.06.2003 Royal Albert Hall London UK


06.06.2003 Arena Manchester UK


07.06.2003 City Hall Newcastle UK


08.06.2003 Playhouse Edinburgh UK


09.06.2003 NEC Birmingham UK


11.06.2003 Westfalenhalle Dortmund Germany


12.06.2003 Arena Leipzig Germany


13.06.2003 Olympiahalle Munich Germany


14.06.2003 Arena Di Verona Verona Italy


15.06.2003 Centrale del Tennis Rome Italy


16.06.2003 Fila Forum Milan Italy


17.06.2003 Hallenstadion Zurich Switserland


18.06.2003 Parc de Coulange Amneville France


26.06.2003 Harbor Center Portsmouth USA


27.06.2003 Mann Center Philadelphia USA


28.06.2003 New Jersey PAC Newark USA


30.06.2003 Radio City Music Hall New York USA



July 2003



01.07.2003 Wolf Trap Filene Center,Vienna USA


02.07.2003 FleetBoston Pavillion Boston USA


03.07.2003 Cisco Systems Bluesfest Ottawa Canada


04.07.2003 Place Des Arts Montreal Canada


05.07.2003 Molson Amphitheater Toronto Canada


06.07.2003 John Labatt Centre, London Ontario Canada


08.07.2003 Ryman Auditorium Nashville USA


09.07.2003 Chastain Park Atlanta USA


11.07.2003 Nautica Stage Cleveland USA


12.07.2003 Chicago Theater Chicago USA


13.07.2003 Fraze Pavillion Dayton USA


14.07.2003 Riverside Theater Milwaukee USA


15.07.2003 Orpheum Theater Minneapolis USA


17.07.2003 Red Rocks Denver USA


18.07.2003 Abravanel Hall Salt Lake City USA


19.07.2003 The Joint Las Vegas USA


20.07.2003 Dodge Theater Phoenix USA


22.07.2003 Copley Symphony Hall San Diego USA


23.07.2003 Santa Barbara Bowl Santa Barbara USA


24.07.2003 Greek Theater Los Angeles USA


25.07.2003 Mountain Winery Saratoga USA


26.07.2003 Greek Theater Berkeley USA


27.07.2003 Konocti Field Kelseyville USA


29.07.2003 Arlene Schnitzer Hall Portland USA


30.07.2003 Paramount Seattle USA


31.07.2003 Queen Elizabeth Theater Vancouver Canada


▲ Back to index